Jewel Dynamic, Inc. TESTIMONIALS
What our customers say about us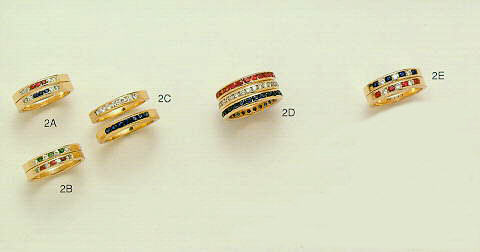 See our latest state of the art product by clicking " FEEDBACK"

Shortly after purchasing my diamond tennis bracelet I took it to a jeweler to get it appraised. It was appraised at over
four times what I paid for it. I get so many compliments on how nice my bracelet is. I love it.
S.B. Lansdale, PA

My wife loves her diamond tennis bracelet and gets many compliments on how beautiful it is. The price was excellent and the service was very good.
J. J. M. BellMawr, NJ

I have never purchased a piece of jewelry so exquisite before. I was not even looking for a piece of jewelry when <referring persons name> mentioned the particular setting was available. I am proud to wear it and I'm sure it will catch attention for years to come.
K.M. Telford PA

My wife loved the ring I purchased for her and so did I. Mrs <referring name> was very helpful.
J.C. Line Lexington PA

I truly enjoy wearing my ring. I receive many compliments about the quality and finish. It's nice and heavy. I am proud to wear it. I have another ring picked out for my next anniversary.
K.S. Elkins Park PA

We would like to add your comments to this page Use the feedback link


Homepage

Our Products

How to Order

Feedback


About Jewel Dynamics, Inc. |© Copyright 2009